Resources Hub
The Blog
Digital marketing and related editorials, news, guides, and tutorials by experts and authors.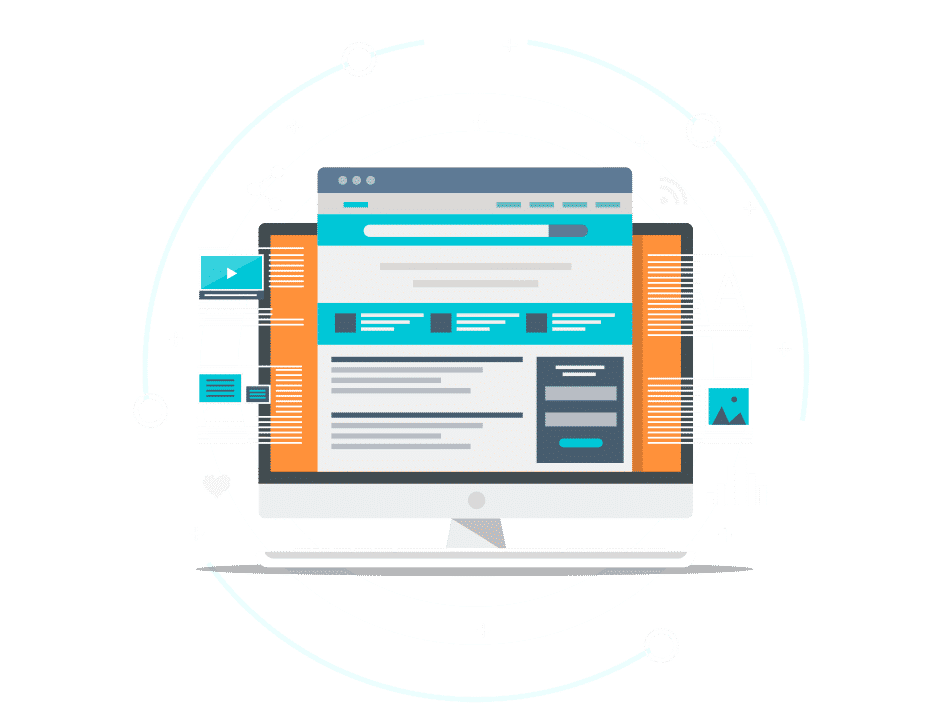 When the Coronavirus pandemic took hold in March and the whole country found themselves in lockdown, everything changed in an...
Everyone knows that Google Analytics is one of the most useful tools in marketing. Providing data that allows you to...
A strong link building strategy can transform your web presence completely. With Google algorithms constantly changing and having a high-performing...
Back in March when the UK (and most of the world!) went into lockdown, businesses across the country found themselves...
By Michael Magnus The life of an "influencer" seems quite glamorous. Brands paying you to post about products you love,...
For digital marketers and SEO experts, awaiting Google's next update is as much a part of daily life as a...
Getting your content to rank well in Google can often seem like a never ending struggle. You've written a great...
For those involved in SEO (Search Engine Optimisation), it can be tempting to create links with a keyword-rich anchor, constantly....
With the novel coronavirus currently sweeping the globe, many people are being forced to seek alternative solutions for their work. As...
No matter how hard your business has been hit by the coronavirus (and some have been more adversely affected than others),...
In the last few weeks and months, you've likely had a few conversations with your bosses about the concept of working...
We know bloggers, we work with them on a daily basis . They're great. Having a successful blog has gradually...
It's the end of the year (and decade!) which for marketers means it's time to start planning campaigns and strategies...
Getting your website to rank highly in search results is a key goal for web developers and marketers all over...
You must have been living under a rock for the past couple of years if you haven't heard of bloggers....
Developing a strong brand identity could be the key to business success. Having a brand identity that people can recognise...
One of the biggest online giants, Google, has been slapped with a record fine of $2.7 billion for what the...
It's a fancy term that is throw around on a regular basis, but what does digital marketing actually mean? This...
Get the right people talking about your business. When it comes to social media, having just ten followers who are genuinely interested...
Before we even start, you need to understand that as a small business, you're already fighting an uphill battle. What...
It's a term splashed around the SEO environment, but what is a PBN? This article explores the benefits and disadvantages...
Digital content is crucial to successful SEO. Why?  Because search engines like web pages that are : Credible (experts in their field) Optimised...
There are a lot of factors which Google uses to rank websites via its search engine. Everything from your content's...
Blogger outreach is the buzz term of marketing at the minute and if you aren't clued up on it, your...
Ever since the information age dawned, and computers – then smartphones – became commonplace, digital marketing has become more and...
As we all know that social media has taken the world by storm, with that social media marketing is also...
With every passing day, the use of the internet is increasing drastically irrespective of the devices. We can now access...
Digital marketing refers to the promotion of products using "digital" means. With digital marketing's increasing use, below are some tips...
Since there are countless websites attempting to establish themselves on the web, it is crucial that they are ranked according...
Digital marketing has become the norm these days with everyone involved in marketing online in one way or the other....
Some of you, while working on your digital marketing strategies, might have heard about social media influencers or simply, online...
The year 2017 is almost over, and technology is getting more advanced day by day. More people now resort to...
With the announcement that Trump's FCC has made regarding net neutrality, there has been a lot of uproar on the...
Are you unsure what a specific term means? Don't worry, you aren't alone. The world of digital marketing involves many...
It was March the 8th when website owners suddenly noticed plenty of movement with rankings and traffic. We thought that...
60 million images are uploaded to Instagram every single day. 60,000,000. That's 2.5 million an hour and over 2,000 in...
Connecting with consumers has never been easier, yet social media is an under-used tool to reaching a target audience. This article...
With almost every company and brand begging for attention like baby birds squawking and positioning for a morsel of regurgitated...
As the juggernaut search engine has steadily grown, the need for an assigned PageRank to a website has gradually become...
Ever wondered how it would feel to pitch in front of the Dragons? Jess Ratcliffe, orgional owner of GaBoom.com, appeared on the...