The Finance Link Building Process
Our Finance Link Building Process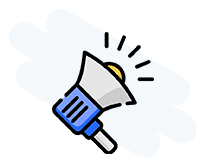 You'll provide details for your client's placements: anchor text, the target URLs and required content length. Our team of experts will conduct outreach to ideal blogs whilst also considering our pre-arranged relations.

Our excellent writing team will begin crafting quality content for the placements with consideration to the your link and the selected blog's audience. Links will be carefully and naturally placed within the content.

You'll be able to view each placement within the dashboard as your order progresses along with other useful details. This is perfect for all types of clients including agencies, perfect for white-labeling if desired.
Take your rankings to the next level.
Finance Link Building Benefits
Finance link building enhances your online presence and drives success in the industry. It improves search engine rankings with high-quality backlinks, establishes your website as reputable, attracts targeted traffic, generates valuable referrals, fosters partnerships, and solidifies your position in the competitive Finance landscape. Boost SEO, drive traffic, and establish authority with Finance link building.

We build relationships with bloggers via our outreach strategy, from where we guarantee your iFinance placements.

When planning placements, we check with a variety of tools to ensure that you don't already have a link on the planned placement site.
What is Finance Link Building?
Finance link building is a specialized approach to enhancing the online presence and credibility of financial services websites. In-content links secured through outreach are a cornerstone of this strategy, where the goal is to insert relevant, contextually-rich links within the body of high-quality content.
Outreach for in-content links requires a comprehensive understanding of the finance industry. This involves identifying relevant websites, blogs, or influencers within the finance niche, and then offering them unique, valuable content to share with their audiences. This content typically includes in-depth articles, case studies, infographics, or finance tools that naturally contain links back to your website.
Securing links on blogs and websites is another powerful approach. Guest posting allows for a more controlled link placement and can bring significant referral traffic. By offering well-researched, engaging articles to trusted finance blogs, you can secure valuable backlinks, increase brand visibility, and establish your website as a trusted source of financial information.
Remember, authenticity and relevance are key. Google rewards ethical link building practices that genuinely provide value to users. The overall objective is not just to secure backlinks, but to foster relationships, build reputation, and ultimately, position your website as an authority in the finance sector.


Why Us?
As the leading company in Finance link building, we excel in securing high-quality, in-content links through strategic outreach. Our strong relationships with top finance blogs and websites enable us to place your links effectively, boosting your visibility and credibility. Our in-depth industry knowledge, coupled with a commitment to ethical SEO practices, ensures that we deliver not just backlinks, but value-driven content that positions your brand as a trusted authority in the finance sector.
Examples of Blogs We Outreach To
ADDITIONAL QUESTIONS
Finance Link Building FAQs
If you require further information or seek clarification on any specific aspects of the Finance link building process, please don't hesitate to reach out to us. We are here to address your questions and provide you with the necessary details to ensure your understanding and confidence in our services. Feel free to contact us for any inquiries you may have.
Why is link building important for Finance websites?
Link building is crucial for finance websites as it helps improve organic visibility, establish authority, attract targeted traffic, and enhance credibility within the competitive Finance landscape.
What is iFinance SEO link building?
Finance SEO link building is a strategy that focuses on acquiring high-quality backlinks from authoritative and relevant sources within the Finance industry to improve search engine rankings and drive targeted traffic.
How does iFinance SEO link building work?
Finance SEO link building involves outreach to relevant websites within the Finance industry, securing in-content links that are naturally integrated into their published content.
What types of websites are suitable for iFinance link building?
Suitable websites for Finance link building include authoritative Finance blogs within finance and tech.
Is Finance link building safe and compliant with search engine guidelines?
Yes, Finance  link building follows industry best practices and search engine guidelines to ensure safe and compliant strategies that deliver sustainable results.
How long does it take to see results from Finance SEO link building?
The timeline for seeing results may vary depending on various factors such as the competitiveness of the Finance niche, the quality of links acquired, and search engine algorithms. Generally, it takes time for the impact of link building efforts to fully reflect in search engine rankings.
Can Finance link building improve my website's organic rankings?
Yes, by acquiring high-quality backlinks, Finance link building can positively impact your website's organic rankings, helping it climb higher in search engine results pages (SERPs).
How can I track the progress and effectiveness of my Finance link building campaign?
Comprehensive reporting and analytics can track the progress and effectiveness of your Finance link building campaign, providing insights into acquired backlinks, keyword rankings, traffic
metrics
, and other performance indicators.
Each placement is ideal for our niche, they have high traffic and high relevance, we recommend iNet Ventures for quality blogger outreach and securing...

Thanks for the latest placements, again they all look great!...

I have worked with many outreach companies, however I have never used one as high quality as iNet Ventures. Thanks guys!...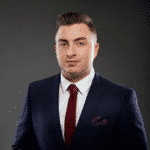 It was easy to establish a relationship with iNet Ventures and they are a vital part of ensuring the success of our clients' campaigns....


NEED ADVICE? GET IN TOUCH
Please fill out the form.
Tell us about your blogger outreach campaign requirements so we can discuss pricing and strategy.