Niche Edits Service
➡️ Incorporates do-follow links in published articles.
➡️ Seamless integration with existing
content
.
➡️ Targets relevant niche for authority.
➡️ Improves search engine rankings.
➡️ Strategic placement for maximum impact.
➡️ Tailored to specific industry needs.
➡️ Elevates brand presence online.
How Niche Edits Work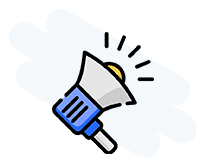 You'll supply essential specifics for your client's niche edits, including anchor text and target URLs. Upon receipt, our expert team springs into action, meticulously pinpointing blog posts that match your specified niche, ensuring optimal results.

We'll negotiate with website owners, enabling seamless incorporation of your niche edit link. It's designed to uphold content integrity, enhance relevance, and ensure a natural placement, demonstrating our commitment to boosting your online prominence.

Obtain real-time insight into each live placement via the dashboard as your order progresses, with detailed insights. This feature, designed for all clients including agencies, streamlines monitoring and managing your campaigns.
Take your rankings to the next level.
Niche Edit Benefits
Niche edits, synonymous with curated link building, fortify your digital strategy. By amplifying your site's backlink profile, they give your SEO a considerable lift and boost search engine rankings. Beyond driving organic traffic to your site, they captivate the attention of engaged readers while minimizing risks tied to creating new guest posts. Furthermore, their cost-effectiveness stands out, as integrating a link into existing content proves more economical than blogger outreach placements.

Niche edits can boost your SEO by improving your website's backlink profile, thus increasing its authority and search engine rankings.

Since niche edits involve placing links in high-quality, relevant content, they can drive organic traffic to your website.

Links are inserted into content that already attracts an audience interested in your niche, resulting in highly targeted and potentially more valuable traffic.

Placing a link in existing content is more affordable than creating, optimizing, and promoting entirely new content.

Niche edits leverage already indexed and ranked content, reducing the risk associated with penalties for creating new guest posts.

Being associated with high-quality, relevant content can help build your brand's reputation and credibility in your niche.
What is a Niche Edit?
A niche edit, also known as a curated link or contextual link, is a link-building strategy that involves inserting your link into existing, relevant content on other websites within your niche. This approach is different from traditional guest posting, as it leverages already published articles or blog posts. The process starts by identifying websites or blogs that have published content relevant to your niche, evaluating them based on authority, content quality, and audience engagement.
Once suitable opportunities are identified, outreach is initiated to website owners or editors proposing the inclusion of your link within their existing content. The negotiation phase involves discussing the benefits and value of your link to their readers and ensuring its natural placement within the context of the article.
Niche edits offer several advantages, including tapping into established websites' existing audience and credibility, improving your backlink profile, and increasing your website's relevance and authority within your niche. Overall, niche edits provide a strategic and efficient way to build quality backlinks, drive traffic, and establish your online presence within your niche.


Why Us?
Choose our niche edit service to effortlessly elevate your link-building campaigns. Our team of experts excels at securing seamless and contextually relevant link placements within established articles, amplifying your online visibility and relevance. With our cost-effective approach and transparent monitoring through a user-friendly dashboard, you'll effortlessly manage your campaigns while benefiting from targeted traffic and enhanced SEO performance. Trust us to deliver exceptional results and maximize the impact of your link-building efforts.
Examples of Blogs We Outreach To
ADDITIONAL QUESTIONS
Niche Edit FAQs
If you require further information or seek clarification on any specific aspects of the niche edit process, please don't hesitate to reach out to us. We are here to address your questions and provide you with the necessary details to ensure your understanding and confidence in our services. Feel free to contact us for any inquiries you may have.
What is a niche edit?
A niche edit is a link-building strategy that involves placing your link within existing, relevant content on other websites in your niche.
How does a niche edit differ from guest posting?
Unlike guest posting, which involves creating new content, niche edits leverage already published articles or blog posts to seamlessly integrate your link.
What are the benefits of niche edits?
Niche edits enhance SEO, drive targeted traffic, reduce risks associated with guest posting, and offer cost-effectiveness by leveraging existing content.
How do you find suitable websites for niche edits?
We carefully identify websites or blogs with relevant content and evaluate them based on authority, quality, and audience engagement.
How do you negotiate link placements with website owners?
Our team initiates discussions with website owners, highlighting the value your link will bring to their readers and ensuring a natural fit within the existing content.
What kind of results can I expect from niche edits?
Niche edits can improve your search engine rankings, attract targeted traffic, and enhance your online visibility and credibility within your niche.
How do you track the progress of niche edit placements?
We provide a user-friendly dashboard where you can monitor the live placements, track campaign progress, and access detailed reports.
Is there a minimum order requirement for niche edits?
We can accommodate both small and large orders based on your specific requirements and budget.
Are niche edits safe and compliant with search engine guidelines?
Yes, our niche edit service follows best practices and ensures compliance with search engine guidelines to deliver safe and effective results.
How can I get started with your niche edit service?
Simply contact us to discuss your specific needs, and our team will guide you through the process and provide a customized solution for your link-building goals.
Each placement is ideal for our niche, they have high traffic and high relevance, we recommend iNet Ventures for quality blogger outreach and securing...

Thanks for the latest placements, again they all look great!...

I have worked with many outreach companies, however I have never used one as high quality as iNet Ventures. Thanks guys!...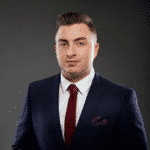 It was easy to establish a relationship with iNet Ventures and they are a vital part of ensuring the success of our clients' campaigns....


NEED ADVICE? GET IN TOUCH
Please fill out the form.
Tell us about your blogger outreach campaign requirements so we can discuss pricing and strategy.