The Blog Writing Process
Our Blog Writing Process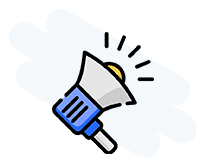 Leveraging our blog writing service via your dashboard is a breeze. Simply click 'Order', select the desired content length, input the specifics of your project, and confirm your order. It's as straightforward and convenient as that.

Your project will be passed to the most fitting writer in our team. This writer will conduct thorough research on your topic, followed by the crafting of engaging and SEO-optimized blog content.

Upon the completion of your order, you'll gain instant access to view and download the content from your personalized dashboard. Additionally, should there be a need for any adjustments, we welcome your requests for revisions.
Take your rankings to the next level.
Blog Writing Benefits
Blog writing offers numerous benefits. It boosts website traffic, enhances SEO rankings, establishes expertise, engages audiences, builds trust, fosters relationships, generates leads, encourages social sharing, and provides a platform for valuable content dissemination.

Blogging consistently and providing valuable content helps attract more visitors to your website, as each blog post serves as a new entry point for potential readers.

Blogs enable you to incorporate relevant keywords, meta tags, and backlinks, improving your website's visibility in search engine results and driving organic traffic.

By sharing insightful and informative content in your niche, blog writing helps position you or your brand as an expert, establishing credibility and building trust with your audience.

Blog posts can be utilized for internal link building by strategically linking relevant content within your website, improving navigation, user experience, and SEO rankings.

Engaging blog content is more likely to be shared across social media platforms, increasing your brand's reach, attracting new audiences, and driving additional traffic to your website.

Being associated with high-quality, relevant content can help build your brand's reputation and credibility in your niche.
What is Blog Writing?
Blog writing is a dynamic and versatile form of content creation that allows individuals, businesses, and organizations to share their ideas, expertise, and experiences with a wide online audience. It involves crafting engaging and informative articles, commonly known as blog posts, on a variety of topics ranging from personal experiences, industry trends, tips and tutorials, to thought-provoking opinions. Blogs provide a platform for individuals and businesses to express themselves, connect with readers, and establish a digital presence.
One of the key characteristics of blog writing is its conversational and informal tone, which sets it apart from traditional journalistic or academic writing. Bloggers often use a more personal and approachable style, connecting with readers on a relatable level. This interactive nature of blogs allows for engagement through comments and social media sharing, fostering a sense of community and creating opportunities for discussions. Additionally, blogs can serve multiple purposes, such as providing valuable information, showcasing products or services, promoting a cause, or even documenting personal journeys. Overall, blog writing empowers individuals and businesses to share their voices, educate, inspire, and connect with a diverse online audience.


Why Us?
Choosing our blog writing service offers a range of compelling reasons to meet your content needs. Firstly, our team of skilled and experienced writers are well-versed in creating engaging and high-quality blog posts across various industries and niches. We ensure that our content is thoroughly researched, tailored to your specific requirements, and delivered in a timely manner. Ultimately, by choosing our blog writing service, you can save time and effort, while benefiting from professionally written content that enhances your online presence, boosts search engine rankings, and captivates your target audience.
ADDITIONAL QUESTIONS
Blog Writing FAQs
If you require further information or seek clarification on any specific aspects of the blog writing process, please don't hesitate to reach out to us. We are here to address your questions and provide you with the necessary details to ensure your understanding and confidence in our services. Feel free to contact us for any inquiries you may have.
Will the content be unique and original?
Absolutely. As a reputable blog writing service we will always provide unique and original content. The content will be specifically tailored to your brand and will pass plagiarism checks.
How quickly can I expect to receive each blog post?
The turnaround time depends on the complexity of the topic and the length of the post. However, we typically deliver blog posts within a week of receiving the assignment. If you need content more quickly, we offer expedited services for an additional fee.
What if I'm not happy with the blog post?
We want to make sure you're 100% satisfied with every piece of content. If a post does not meet your expectations, we offer revisions based on your feedback. Our goal is to deliver content that perfectly meets your needs.
How do you ensure the content is SEO-friendly?
Our writers are trained in SEO best practices. They use targeted keywords, optimized meta-descriptions, headers, and other SEO strategies to ensure the content will rank well on search engines. Furthermore, we balance SEO with readability to make sure that the content engages the reader from start to finish.
How do I access the content I paid for?
Accessing your content is simple. Just log into your dashboard account, and you can download it from there.
Each placement is ideal for our niche, they have high traffic and high relevance, we recommend iNet Ventures for quality blogger outreach and securing...

Thanks for the latest placements, again they all look great!...

I have worked with many outreach companies, however I have never used one as high quality as iNet Ventures. Thanks guys!...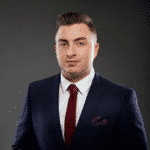 It was easy to establish a relationship with iNet Ventures and they are a vital part of ensuring the success of our clients' campaigns....


NEED ADVICE? GET IN TOUCH
Please fill out the form.
Tell us about your blogger outreach campaign requirements so we can discuss pricing and strategy.