Affordable Business Packages
View Our Pricing Plans
How to Effectively Implement SEO?
Our Blogger Outreach Process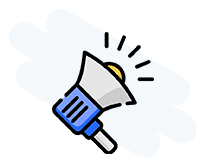 You'll provide details for your client's placements: anchor text, the target URLs and required content length. Our team of experts will conduct outreach to ideal blogs whilst also considering our pre-arranged relations.

Our excellent writing team will begin crafting quality content for the placements with consideration to the your link and the selected blog's audience. Links will be carefully and naturally placed within the content.

You'll be able to view each placement within the dashboard as your order progresses along with other useful details. This is perfect for all types of clients including agencies, perfect for white-labeling if desired.
Take your rankings to the next level.
Blogger Outreach Benefits
Our team of content creators specializes in providing the highest-quality, original articles for publication on trusted, authoritative websites with high domain authority (DA). We carefully curate key relationships with the sites we work with to ensure our content fits your landing page and the site in question. We ensure that our content is relevant, engaging, and effective in driving traffic to your website.

We build relationships with bloggers via our outreach strategy, from where we guarantee your blogger outreach placements.

When planning placements, we check with a variety of tools to ensure that you don't already have a link on the planned placement site.
What is Blogger Outreach?
Blogger outreach, which is also known as influencer marketing, is a strategy that involves connecting with bloggers or influencers in order to build relationships and partnerships that can be mutually beneficial. This can include guest blogging, sponsored posts, product reviews, and other forms of content production. The aim of blogger outreach is usually to boost awareness of a brand, drive traffic to a website, or promote a product or service.
The benefits of blogger outreach include increased visibility and brand awareness, cost-effectiveness, the ability to reach other markets, the opportunity to earn backlinks, and the ability to build relationships. Additionally, blogger outreach helps to promote content, gain trust, and increase global profile. It also provides access to new platforms to promote your business. Ultimately, blogger outreach delivers incredible value and various benefits to businesses regardless of market or industry vertical.
Link building is an important part of SEO, and blogger outreach can help you achieve this. When you reach out to bloggers and influencers, you can ask them to link back to your website in their content. This can help create quality backlinks that can improve your website's search engine rankings and visibility. Additionally, blogger outreach can also help you create content that is optimized for search engines, which can also help boost your rankings.


Why Us?
Our blogger outreach service is the best because we use the latest and most advanced technology to identify the right bloggers and influencers to target and create custom campaigns that will get the best results. We specialize in creating content that resonates with your target audience and is optimized for search engines. Our team is highly experienced and knowledgeable in the field of blogger outreach and is dedicated to helping you reach your goals. We also provide comprehensive reports on the progress of your campaigns, so you can track and measure the success of your campaigns.
Examples of Blogs We Outreach To
ADDITIONAL QUESTIONS
Blogger Outreach FAQs
If you have more questions about blogger outreach, you can ask for more information or clarification on specific aspects of the process – contact us.
What is blogger outreach?
Blogger outreach is the process of reaching out to bloggers and influencers in order to build relationships and collaborate on content. The process enables the ability to secure authority in-content links.
Why is blogger outreach important?
Blogger outreach is important because it allows you to reach new audiences, build relationships with influencers in your industry, and increase the visibility of your brand.
How do I measure the success of my blogger outreach efforts?
You can measure the success of your blogger outreach efforts by tracking metrics such as website traffic, rankings, social media engagement, and conversions.
How Long Are Placements Live For?
We have an arrangement with most publishers keep placements live indefinably, and we guarantee each placement for 1 year (we will replace any placement if it was to drop in this time period). You can expect most placements to be live indefinably with the life on the blog it is on.
Will My Links Be Do-Follow?
Yes! We guarantee that your links secured will be do-follow.
Can I Pre-Approve Sites?
Yes! If you want to pre-approve sites, we can do this, and we can list the sites in your panel order and you can let us know if they are approved by you to proceed. If you want to do pre-approval simply place your order and leave us a message and we'll move ahead with this as a special requirement of yours.
Which payment methods do you accept?
We accept PayPal, Stripe (debit and credit cards). We can also accept Bitcoin, contact us for details.
Highly recommend! We have had really good results with all of our projects from the blogger outreach service....

I have worked with many outreach companies, however I have never used one as high quality as iNET VENTURES. Thanks guys!...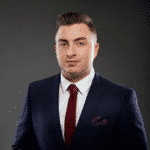 It was easy to establish a relationship with iNET VENTURES and they are a vital part of ensuring the success of our clients' campaigns....


NEED ADVICE? GET IN TOUCH
Please fill out the form.
Tell us about your blogger outreach campaign requirements so we can discuss pricing and strategy.